Golf Tournament Weather Insurance – Go Beyond Basic Rain Insurance
RHolmes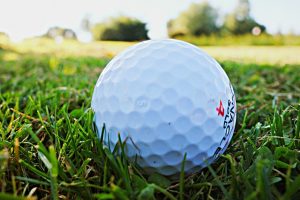 We understand the time commitment involved in planning a golf outing, so Spectrum offers an entire suite of weather-related insurance options to help put your mind at ease. Considering only a rain insurance policy is like playing a round of golf with just a seven iron. Sure, you could do it, but why not use a full set of clubs instead! That's the approach when you have all the weather insurance options in your bag.
We all know that rain can make a day of golf a little less enjoyable, but rarely creates conditions that force a cancellation. If your primary concern is heavy rain or severe weather during or prior to your tournament that causes you to cancel all or a portion of the tournament, then coverage for adverse weather is what you need. Adverse weather can include: lightning, high wind speeds, heavy rain, severe thunderstorms and tornadoes.
Comprehensive event cancellation insurance is by far the best option if your concern is weather or non-weather perils during or prior to your tournament that cause you to cancel all or a portion of the tournament. This policy provides coverage for both weather and non-weather perils, and it is not limited to specific coverage hours; peril may occur days or weeks prior to the event, such as damage from a previous storm, a fire at the clubhouse, or the issuance of a hurricane evacuation order. Additionally, it does not require a full cancellation; claim may be paid for any portion of the tournament lost due to a covered peril. This is the type of coverage that most larger tournaments would utilize.
If your primary concern is rain during your tournament that may or may not cause you to cancel the tournament, then rain insurance may be your best option. There are several rain insurance options to choose from:
Traditional rain accumulation insurance is based on the amount of rainfall that occurs during the coverage hours of a covered day.
Non-consecutive dry hours coverage is based on the amount of time in which rainfall occurs rather than the amount of rainfall accumulation.
Stepped coverage is similar to rain accumulation; however, it is designed so that the more it rains, the greater the claim.
Dual-period coverage has two coverage periods, typically one for the period leading up to the tournament and one during the tournament play, either of which could trigger a claim.
Of course, playing in conditions that are either too cold or too warm is not favorable either, which is why coverage for low windchill temperatures or high heat index values is also available. Unlike ordinary temperature insurance, windchill coverage combines the cooling effect of both cold temperatures and windy conditions, while heat index coverage uses both high temperatures and high humidity.
Lastly, coverage for comprehensive event cancellation insurance can be combined with rain insurance. This so-called event cancellation plus insurance addresses the potential loss in the case of rain AND the potential loss in the case of a forced cancellation. Rain Insurance is the primary coverage (pays the first claim) and by combining coverages into a single policy, you save on premium.
Get a quote now or contact us to learn more about your insurance options for your upcoming golf event.