Event Cancellation Insurance
Protect Your Special Occasion
Event Cancellation Insurance protects your special event revenue or expenses against cancellation, abandonment, curtailment or postponement, due to circumstances beyond your control.
Spectrum provides insurance coverage for all types of events and situations. We have special event insurance policies that cover everything from severe weather conditions to non appearance of a key person. Our insurance coverage helps protect your gross revenue and reduces the risk of financial loss.
Flexible Event Insurance Coverage
"All Cause Coverage", meaning that the event insurance policy will cover everything that is not excluded. These circumstances can include, but are not limited to, adverse weather such as hurricanes, tornadoes, major winter storms, earthquakes, wildfires, terrorism, labor strikes, non-appearance of key people, and unavailability of the venue due to fires, floods, or power outages.
This policy provides cover for your net loss up to the policy limit following the necessary and unavoidable cancellation, abandonment, disruption or rescheduling of the event for reasons beyond your control and the control of the participants.
To obtain a quote, please complete the event cancellation insurance application and return to us, and we seek quotes on your behalf.
Spectrum can provide protection for almost every event held in the U.S. A typical buyer of Event Cancellation Insurance includes Concerts, Sporting Events, Fairs, Festivals, Corporate Events, Tradeshows, Conferences, Expos, Consumer Shows, Annual Meetings, Conventions, and other major revenue generating events.
Event Cancellation Policy for Tradeshows, Conferences, Conventions and Similar Events
Spectrum offers a special line of event cancellation coverage that meets the unique needs of those involved in the planning and operation of conferences, trade shows, conventions, sporting events, and similar types of events. To obtain an event insurance quote, please complete the special application for conferences, tradeshows and seminars, and return to us for consideration.
Interested in Event Cancellation Insurance?
Call us Today to Discuss Your Event Insurance Options
Event Cancellation Insurance Professionals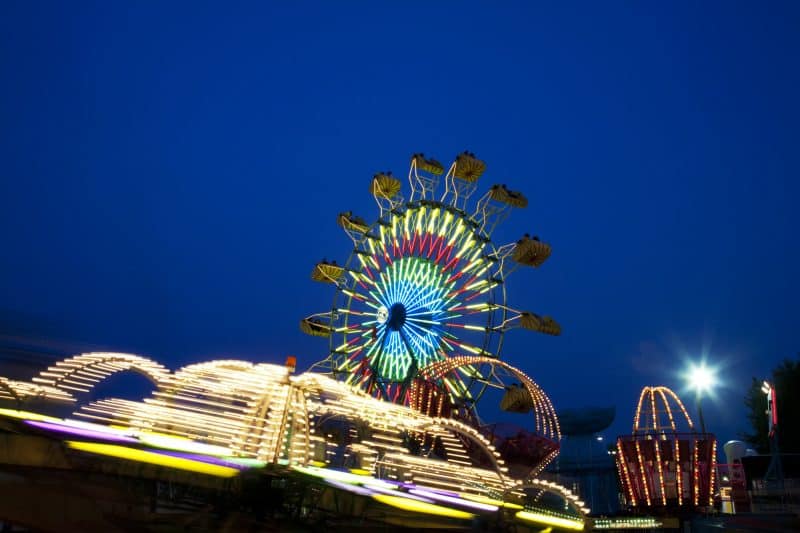 When it comes to securing your event against unforeseen circumstances, Spectrum Weather Insurance is the nationwide expert choice for event cancellation coverage. As a trusted and reliable provider in the industry we offer comprehensive coverage that ensures your event can weather any storm. Spectrum Weather Insurance recognizes that every event is unique, and therefore requires tailored coverage. That's why our insurance is designed to meet a wide range of needs. Be it a music festival, corporate gathering, or local community event, we offer peace of mind that your investment is protected against unexpected cancellations due to adverse weather conditions or other uncontrollable factors.
So, when planning your next event, remember that Spectrum Weather Insurance stands as the expert pick nationwide for event cancellation insurance. Don't let your event be ruined from unforeseen circumstances, trust us to protect your event, safeguard your investment, and provide the assurance you need to focus on what truly matters – making your event a success!
Interested in Event Cancellation Insurance?
Learn More About Event Insurance Cost and Coverage
Call Spectrum Today