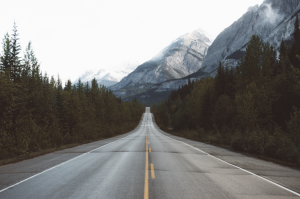 This winter, the Northern Hemisphere has been experiencing a warmer weather pattern and, combined with global warming, that's resulted in less snow. Despite the winter storm that blew through the Midwest and Northeast this week, snowfall totals are still well below average. In fact, some areas—like New York City—are on pace to finish the winter with their lowest snowfall totals on record. While that may be good news for those who dread winter weather, it's bad news for a lot of businesses that depend on snow to make a profit. One industry that has been hit especially hard by the lack of snow this winter is the snow removal industry. Without snow to remove, it can be difficult for a snow removal business to remain profitable.
Fortunately for our clients in the snow removal industry, they have snowfall insurance. Since predicting the weather is a nearly impossible task, many snow removal companies see the value in investing in snowfall insurance, which can supplement revenue during winters with too little—or too much—snow.
What is snowfall insurance?
Snowfall insurance is a class of weather insurance that pays a claim if certain snow characteristics are met. It is typically purchased with a coverage period that mirrors the snowfall season in the insured's geographic area of interest and has a claim amount that is determined by the occurrence and/or magnitude of natural snowfall.
More and more snow removal contractors are investing in snowfall insurance for reasons including:
A better understanding of how climate change is affecting weather patterns
Greater pressure to provide one type of contract versus another (seasonal vs. pay-per-push)
Financial stress caused by snow conditions experienced in previous winters
Seasonal snowfall predictions that are above or below average
How does snowfall insurance work?
Each snow insurance policy can vary because it is tailored to the specific needs of each company, but it generally fits into two basic categories: a policy that pays a claim for a lack of snowfall and a policy that pays a claim for excessive snowfall.
For example, this winter, many snow removal companies are filing claims to make up for the lack of plowing jobs. Or, anticipating this mild winter, they hired smaller crews and filed claims to cover overtime hours after the few big snowstorms.
Snowfall insurance can also be applied to specific contracts, regardless if your client pays per push or per season. This is particularly useful if you have clients who want to pay per push because you can buy insurance to cover your losses if it doesn't snow enough for you to break even on the contract.
We usually recommend looking into snowfall insurance before the winter plowing season begins so it can be factored into your budget. However, insurance can be purchased any time throughout the season, so long as it is 10 days in advance of your desired coverage period.
How does snowfall insurance benefit your clients?
Ensuring your company is paid sufficiently whether you need to plow one time or 100 times can lead to overcompensation and hefty prices for your clients. But with snowfall insurance to protect your revenue and control your costs, you can afford to offer lower prices to clients because you don't need to account for fluctuations in snowfall. Competitive pricing attracts new customers and satisfies your existing ones. It also instills trust and shows your clients that you take your business seriously.
Additionally, you can purchase coverage and build it into the price of a fixed contract or sell it to your clients as an add-on. When snowfall is below average, your clients receive a rebate on the snow removal services they paid for but didn't need. When snowfall is above average, your company receives a payout to cover the added expenses. Not only does this add value for your customers, but it also creates an additional revenue stream for your company.
How can you benefit from snowfall insurance?
Get in touch with us today to learn more about how snowfall insurance can protect your revenue, control your costs and grow your sales. We're happy to listen to your specific goals and put together an insurance policy that offers the best coverage at the best cost.