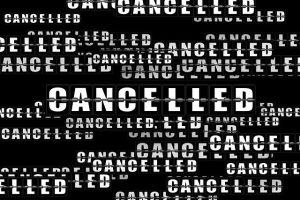 It has been a busy, chaotic few weeks for us, the event industry and the world, as we all navigate the new reality of life and business during a pandemic. With thousands of event cancellations—some initially as a precaution, followed by others as required by local ordinances—we've had a lot of clients reaching out to see if cancellations related to coronavirus are covered under their event cancellation policies. Fortunately for some, the answer is yes…if their policy was purchased prior to late January, when an exclusion for coronavirus, or COVID-19, was issued, and the communicable disease coverage was purchased or included in their policy.
Although losses directly or indirectly related to COVID-19 are excluded on any new event cancellation policies, if a policy was purchased prior to the exclusion being issued in late January, it could have been included in the policy. This is why it's crucial that you obtain coverage for your event as early as possible. The same goes for weather-related cancellations. We recommend purchasing event cancellation insurance at least 90 days in advance. If you wait too long, you could risk certain weather patterns—such as a tropical storm that is beginning to form—being excluded from your coverage.
The cost is the same whether you purchase two weeks or two months prior. By purchasing earlier, you extend your coverage to include any occurrence that may happen several weeks before the event. Unfortunately, severe weather happens. Fires happen. Flooding happens. And even pandemics happen. Be prepared for anything by getting your event covered ahead of time rather than waiting until it is too late.
Some of the major events that have already been canceled or postponed due to COVID-19 include:
South by Southwest (SXSW), the music, film and interactive festival that takes place every March in Austin, Texas, was canceled for the first time since it began in 1987.
The Bonnaroo Music & Arts Festival in Tennessee was rescheduled from June to September.
The Kentucky Derby was postponed from its original date of May 2 and rescheduled for September 5.
The Boston Marathon was postponed from its original date of April 20 to September 14.
Coachella, the annual music festival in Indio, California, was postponed from April to the weekends of October 9 and October 16.
Ultra Music Festival, which takes place in July in Miami, was canceled over growing concerns about the coronavirus.
The International Olympic Committee is currently evaluating alternatives if COVID-19 makes it impossible to hold the 2020 Summer Olympics in Tokyo.
Another thing to keep in mind when looking at insurance options for your event is the importance of working with a specialist that can provide either weather insurance, event cancellation insurance or both. There are some agencies that do one, and some that do the other, but very few that do both. It is also important to work with a specialist that has more than one carrier to place coverage, as pricing and coverage options are changing daily. Spectrum is one of the few brokers that specializes in both weather and event cancellation insurance, and also works with multiple carriers in order to provide our clients with the best coverage at the best price.
Click here to learn more about event cancellation insurance and what it covers.
Need help navigating business during a pandemic or preparing your pandemic response? The International Association of Fairs & Expositions put together a great resource center on communicable diseases.