Planning a golf outing is no small undertaking. But with a lot of preparation and a little luck, your golf outing will be a hole in one! Follow the advice below for help making your golf outing a huge success.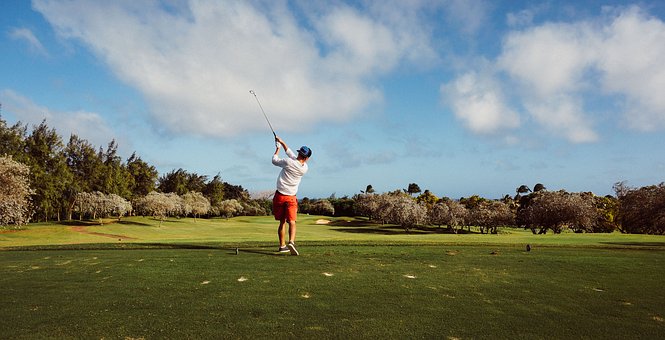 Offer a Big Prize
Offering a big prize, such as that for a hole-in-one competition or a putting contest, is a great way to add some fun and attract more players to your golf outing. The best part of offering a big prize—say, a million dollars—for a hole in one, is that it's big enough to draw a huge crowd and you don't even need to pay out the entire $1 million should someone win. You can purchase prize indemnity insurance to help cover the cost.
Prize indemnity insurance enables you to offer a risk-free large prize for a fraction of the prize value. Your golf outing will benefit from improved visibility, participation, name recognition and possibly even news coverage, all while resting assured that you are protected from any unnecessary financial liability.
Use Influencers to Your Advantage
You're likely aware of all the usual marketing tactics: advertisements, social media, email, website, etc. But have you considered using influencer marketing to promote your golf outing? Influencer marketing is essentially using well-known people, or "influencers", to help get the word out about your event.
If your golf outing supports a charitable organization, provide the organization with details about the event that you would like them to share on their social channels. Additionally, if you have any celebrities, professional golfers or notable people attending the outing, you could ask them if they would help spread the word about the event. This can be an affordable way to market your charity golf outing since many people are happy to help an event that is supporting a worthy cause.
Plan for the Weather
A rainy day can put a damper on any event, but it can have especially detrimental effects on a golf outing. Even if the course allows the outing to go on, you may still have some people back out due to the weather. Rain insurance provides coverage for rainy weather that, although may not cancel the event, may make the day less than what it could be. Additionally, if the tournament is part of a charity or fundraising event, a rainy day may cause some golfers to leave before any post-golf activities, such as a charity dinner or auction.
If the course manager indicates that weather during the coverage hours prior to the tournament has made the golf course unplayable, a cancellation policy will help cover your refunded fees and other financial losses. This can include any type of weather that could close the course, such as severe weather that has caused trees to become uprooted or spread debris around the course or heavy rain that has left the course partially flooded.
We understand the time commitment involved in planning a golf outing, so both rain insurance and prize indemnity insurance coverages are available for purchase on our website. Simply input your details and select your coverage options to receive your quote. Once you're happy with the coverage, you can purchase it online and check one more thing off your to-do list. Of course, if you have any questions or would like to discuss your coverage options with an expert, you're always free to contact us directly.