By Robert Holmes, President, Spectrum Weather Insurance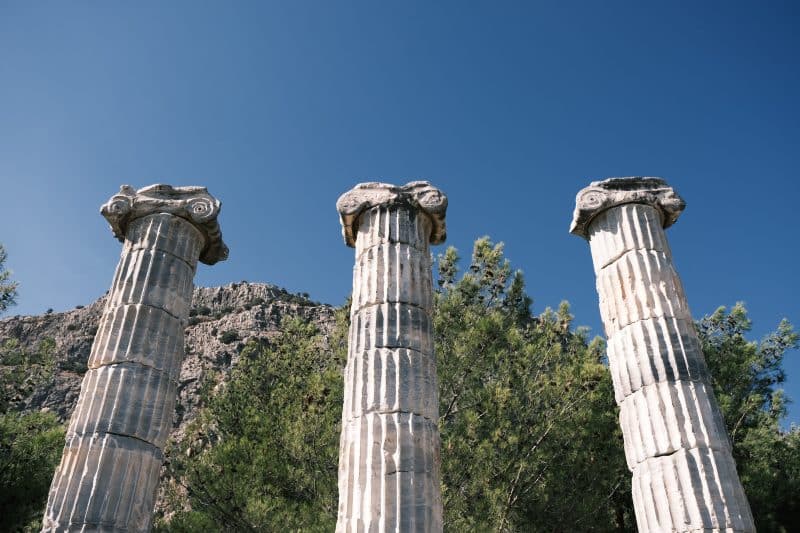 I recently attended a luncheon where the speaker discussed trust, specifically trust in a business setting with a focus on hiring employees and developing relationships with clients and other stakeholders. The speaker broke the process of building and developing trust into three essential components: competency, problem solving and caring for others. This led me to think about how I, and in a greater sense, Spectrum Weather Insurance, embraces, practices and continues to improve in these three areas–or pillars, as I see them–which are essential for trust.
Competency
For me, competency translates to knowledge not only of the products and services that one provides but also of the industries that one serves. As the president of Spectrum, I have taken great strides to understand the industries that I serve. As a graduate of the International Association of Fairs and Exhibitions (IAFE) Institute of Fair Management (IFM), which is comprised of 36 individual classes over a period of at least two years, I have learned aspects of the fair industry that allow me to better understand my clients' needs. From carnival operations to competitive exhibits and showing animals, the knowledge gained from this program is very comprehensive.
While the outdoor events space makes up most of Spectrum's clientele, we also serve other industries that are vulnerable to weather. Most notably, the snow removal industry. There are two primary associations of snow removal contractors, and each has their own certification programs. I have taken classes provided by both of these organizations to become both an Advanced Snow Manager, as designated by the Snow and Ice Management Association, and a Certified Snow Contractor, endowed by the Accredited Snow Contractors Association. Why go through the hours of classes to obtain these designations?  The answer is simple: to better understand our clients.
Problem Solving
When I began working in the industry, there was basically one product available: the traditional rain insurance with a single designated rainfall threshold. It soon became obvious that this coverage left many gaps and there needed to be better options available. 
When stepped coverage was developed, which allows for multiple rainfall thresholds rather than a single option, it addressed the problem of rainfall occurring just shy of the insured single threshold. It also better addressed the financial risk that rainfall posed; the greater the rainfall, the greater the impact. Similarly, the dual-period rain insurance coverage addressed a problem associated with dirt track events such as tractor and truck pulls. These events are exposed to both heavy rainfall during the day that could render the dirt track unusable, as well as evening rainfall that will dampen the crowd or force a cancellation altogether. The dual-period coverage addresses both of these issues.
Moving beyond rain, I have developed and/or introduced products and applications that address how other weather conditions can affect outdoor events. When our clients indicated that while the rain stayed away, the heat and humidity was so high that the people also stayed away, we developed excessive heat index insurance. And while coverage for adverse weather (lightning, high wind speed, severe thunderstorms, etc.) existed, it wasn't really a part of the discussion in the events industry yet. Lastly, comprehensive event cancellation insurance is now something we make sure all our clients are aware of, especially for larger events. We can even combine event cancellation with rain coverage, thereby solving two problems with a single policy.
Caring for Others
There is a good chance that you have seen Spectrum at an industry convention, conference or trade show. Yes, these are events for which the goal is to meet new clients. However, we also attend because we genuinely enjoy seeing our existing clients and learning more about them and their families. Many of our clients have met my entire family at these events. The hugs, the smiles and the laughter warm our hearts.
We are also very passionate about the industries we serve. We express this with our support, not only by our membership in dozens of associations at the state, regional and national levels, but also through event sponsorships and scholarships. We provide sponsorships of nearly all of the conventions we attend to help ensure these functions can be held, and continue to be held in the future. Spectrum also provides a scholarship to defray costs for one individual to attend the IAFE Zone 5 meeting. 
Lastly, we can't end this blog without mentioning trees. Trees provide us with shade and shelter while also removing carbon from our atmosphere. As atmospheric carbon levels continue to increase, our climate will continue to change and, in many locales, not for the better. To combat this change, Spectrum has vowed to plant a tree for every policy that we sell. This will result in hundreds of trees being planted each year, with the hope of making the planet a better place for years to come.
We truly hope you feel like you can put your trust in Spectrum. We will certainly continue to do all that we can to earn that trust.